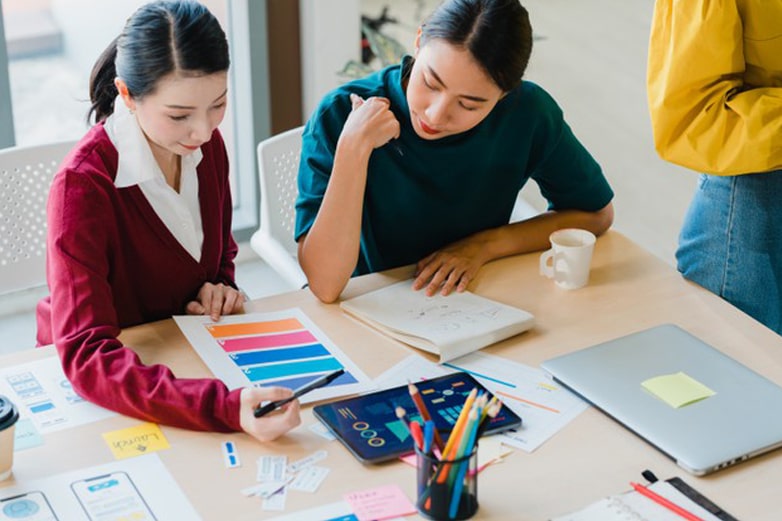 Top Skills- Employers Look For In An Intern
An internship is a ladder towards your bright career, which can open doors to many remarkable full-time job opportunities. Getting into an internship is a great chance to apply the knowledge you have learned to real-world situations. However, it is not easy to outshine if you possess qualities that many other candidates possess too. Therefore, to stand out and leave an impression, you must have the basic qualities that all 21st-century employers seek. These qualities are often expressed as soft skills. Therefore, before applying for an internship, be it work in office internship, or work from home internship, it is advisable to think about what the employer is actually looking for in an intern and prepare yourself accordingly.

So what are the top skills that employers look for while selecting an intern?

Well, here is the answer:
Adaptability
All organizations require employees to accept changes, even if it is unexpected ones, as being an intern, you will not be doing one specific task but certain other duties too. It forces you to learn and adapt to the different parts of an organization that benefits you by making a good impression in the company, where employers will be convinced that you are willing to adapt to changes and perform well as a team- which is an asset.

Teamwork
A good intern possesses the ability to work well with others towards achieving a common goal. It will not only help you to work with others but also bring out the best in them. With good teamwork skills, you will be able to delegate work fairly, have a good relationship with the other team member, where each team member will work together towards achieving the best output.

Determination
Being determined is one of the top skills employers seek because they actually look for candidates who admit their mistakes, work on them and become better than before. However, it does not matter if you face failure sometimes. What really matters is the ability to bounce back from it. Being an intern, you cannot always come up with a good result. At times, you might fail to complete the task in the first instance. Hence, at that time, your positive attitude and your eagerness to learn are what will impress the employer, making him consider you the best choice for the company.

Communication
While talking about the interview process for an internship, it generally involves submitting a resume, writing a paragraph or an essay, and going through a face-to-face interview. The main idea behind this is to observe how well you communicate your ideas and thoughts. However, every organization prefers a candidate who can effectively think, convey his thoughts, and put his ideas into verbal and written form in an easily understandable manner. Ultimately, it will help you build strong relationships and networks, which are considered the cornerstone of success.

Hence, with all the above top skills, interns cannot underestimate any company's expectations. Also, the skills that you learn during an internship will make you future-ready to stand you out among other candidates. Practicing these top skills will not only provide you with a variety of opportunities from the networks that you have made during your digital internship, but it also portrays the features that will help you integrate into the workplace.