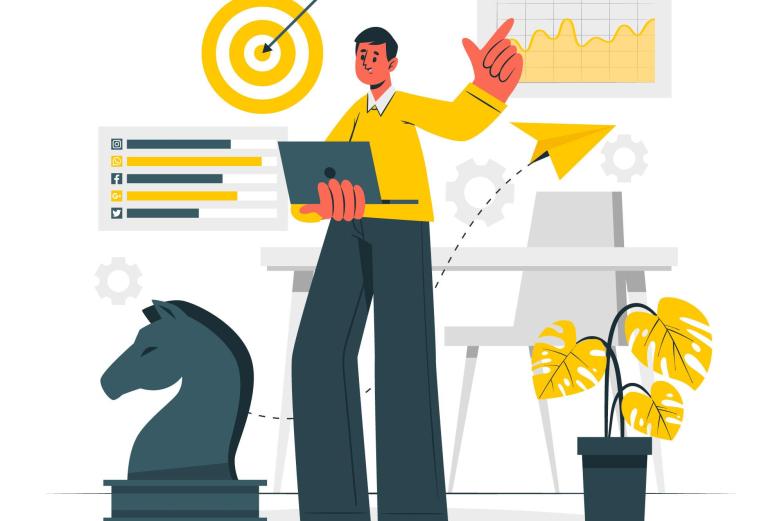 Key Points to Remember While Developing Successful Digital Internship Strategy
Digital Internships provide participants the opportunity to be part of the corporate world from the comfort of home. It is the ideal access for corporate learners, be it a newcomer or experienced, who need practical experience without involving daily commute. Instead of using board rooms to conduct meetings, web conferencing tools are used, and also laptops, smartphones, and electronic gadgets become the sources of trade. However, it is crucial to execute an effective plan in order to complete a digital internship program. Hence, let us have a look at some tips to develop a successful digital internship strategy:

Choosing the Correct Platform for Online Association
Companies working online need a platform to share documents, assign tasks, and communicate regularly. Ideally, there should be Video Conferencing and other tools to aid this process. However, interns doing digital internships can also use these online platforms in order to clarify tasks and ask questions. Even managers can communicate well to their employees by sending reminders, delegating online projects, and offering advice.

Approaching an Internship Supervisor
Interns need a person of contact, be it a manager, supervisor, or online coordinator within the organization they are interning. These persons are responsible for answering questions, resolving issues, etc. They also communicate with the digital interns in the right way and examine their online assignments. In some cases, these coordinators or instructors may even play the role of a mentor, utilizing their personal experience and skills to improve the online training experience.

Build Practical Experience by including real-world experience
Online training provides digital interns the real-world experience, where they can apply what they have already learned. Online training activities enable digital interns to put their online training into practice. Moreover, to point out performance issues, digital intern coordinators or supervisors can provide timely feedback. Digital interns can use their digital internship programs activities to sharpen their knowledge.

Role of Scheduling Webinars
Weekly Webinars provide interns, managers, and coordinators an opportunity to discuss the digital interns' progress and execute the plan accordingly to help them improve. Moreover, a group of digital interns can interact with each other through these webinars and share online training experiences, which will be even helpful for their future jobs. Inviting digital interns to host an online training event can help them, becoming more interactive and engaging. Also, explain to the digital interns what you expect from them after assigning tasks and topics so that they can know which things to prioritize the most.

Incentive based Virtual Internship Programs
Many internships involve some compensation that can motivate interns to perform well. However, one more way to encourage participants is by introducing the idea of bonus incentives. It is not always necessary to have earnings in terms of money. In fact, earning certificates can also assist digital interns in getting desired job opportunities. Hence, the one who possesses the most credits at the end of the program receives a special reward. Make sure to maintain a friendly competition among the digital interns to avoid any conflict, resulting in spoiling the company atmosphere.

Conducting Pre-Assessments and Surveys digitally
It cannot be figured out how experienced digital interns are or which skills they possess. Therefore, make sure to conduct online pre-assessments, surveys, and interviews to find how much they are aware of something. Moreover, surveys help to determine their expectations and preferences, like how many working hours per week they expect and how they wish to communicate.

Create Personalized digital Training Plans
Every Intern enters digital internship programs for a specific reason based on his career goals and future plans. Therefore, personalized digital training plans need to be developed for each participant. Moreover, they should have the opportunity to set their own goals and actively participate in online training activities.

Offer Ongoing Digital Support And Feedback
One of the biggest mistakes one can make is leaving digital interns to their own devices without any support. Simply assigning them tasks and leaving them working on their own is not acceptable. Digital interns need a ground to improve themselves to get real-world experience and insider knowledge, for which they need ongoing online support and feedback. Therefore, they must be provided online guidance, which can help identify their strengths and weaknesses.

Apply for a digital internship program today to gain real-world experience. Check us out at Indian0 to help you find the right internship in the domain of your interest.