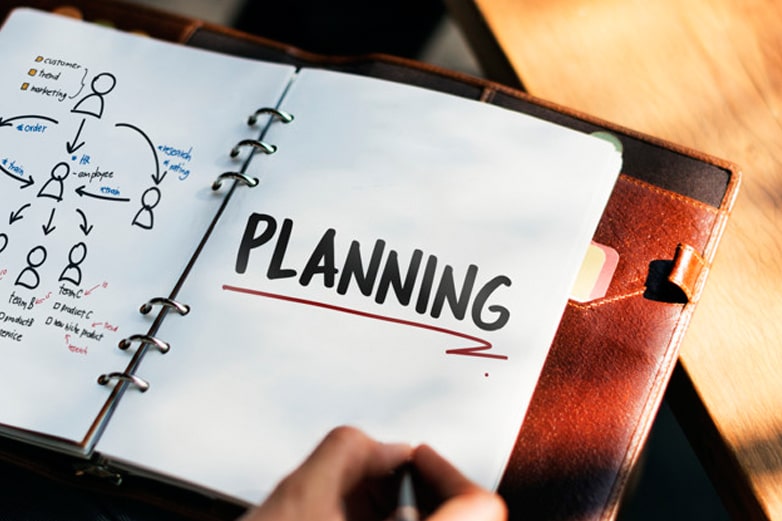 Stay Productive- Adopt Strategies This Summer
The outbreak of COVID-19 has impacted millions of people worldwide, causing the global health systems and world economy to a great extent, where a vast range of people are now unemployed for the foreseeable future. With the uncertainty of the pandemic time, businesses are compelled to take tough decisions of laying off some permanent and temporary employees. Under such a scenario, if you are without secure employment, there are certainly excellent methods by which you can make the best use of your free time.

During the quarantine or lockdown period, it is advisable to focus on one thing- how to make productive use of one's leisure time?

DIGITAL NETWORKING
Considering the COVID-19, many organizations, including education, are inclining towards making online operations where digital networking is on the top. Many people are looking to recruit talented candidates or engage with the community by sharing digital networking opportunities on their company website or other social media pages such as LinkedIn, Facebook, etc. You can even find digital networking events by doing a quick internet search, and if you want to join a digital networking event, behave as if it is an in-person event, i.e. dress professionally, be an active listener, and share your ideas and thoughts. Last but not least, don't forget to follow up with whoever you meet by adding them on LinkedIn or continuing your conversation over email, as these ways will definitely help you to land a good job opportunity.

ENROLL IN A DIGITAL INTERNSHIP PROGRAM
As the pandemic has implemented certain restrictions on travelling, there are still some significant ways by which you can gain valuable career experience by doing a digital internship. In order to support individuals impacted this summer and provide a platform for gaining work experience and career learning, Indian0 has developed the Digital Internship Program This program connects students and working professionals with companies all over the world for a digital internship experience. It is all up to you how much you want to invest into the internship, either 1, 2, or 3 months or even more than that. All participants will get a pre-placement offer in one of their chosen career fields, and all interns can choose the company as they want, once they complete the internship at a later date. Digital Internships provide individuals the best-of-its-kind opportunity to participate in the real working world without going out. Students will be supported by experts, as they gain industry knowledge from within a chosen career field, demonstrating various skills such as adaptability, problem-solving skills, and many more.

PRIORITIZE YOUR HEALTH AND WELL-BEING
This fact cannot be denied that the current situation worldwide is causing widespread anxiety and stress, due to which you need to work on your physical and mental health. In order to take care of your physical health, do exercise or work out at home as it is not safe to go to gyms, take proper diet, hydrate yourself and take a good sleep of 7-9 hours which help you fight against certain diseases. However, if you are highly stressed out and surrounded by boredom, you should focus on things that keep you occupied as it is uncertain when the COVID-19 situation will get back to normal.

You need to make the best use of your free time to maintain productivity and gain networks and experiences. If you want to take part in digital networking opportunities, participate in a Digital Internship Program offered by Indian0, learn skills, making your career a well-established one. Get the best utilization of your free time.