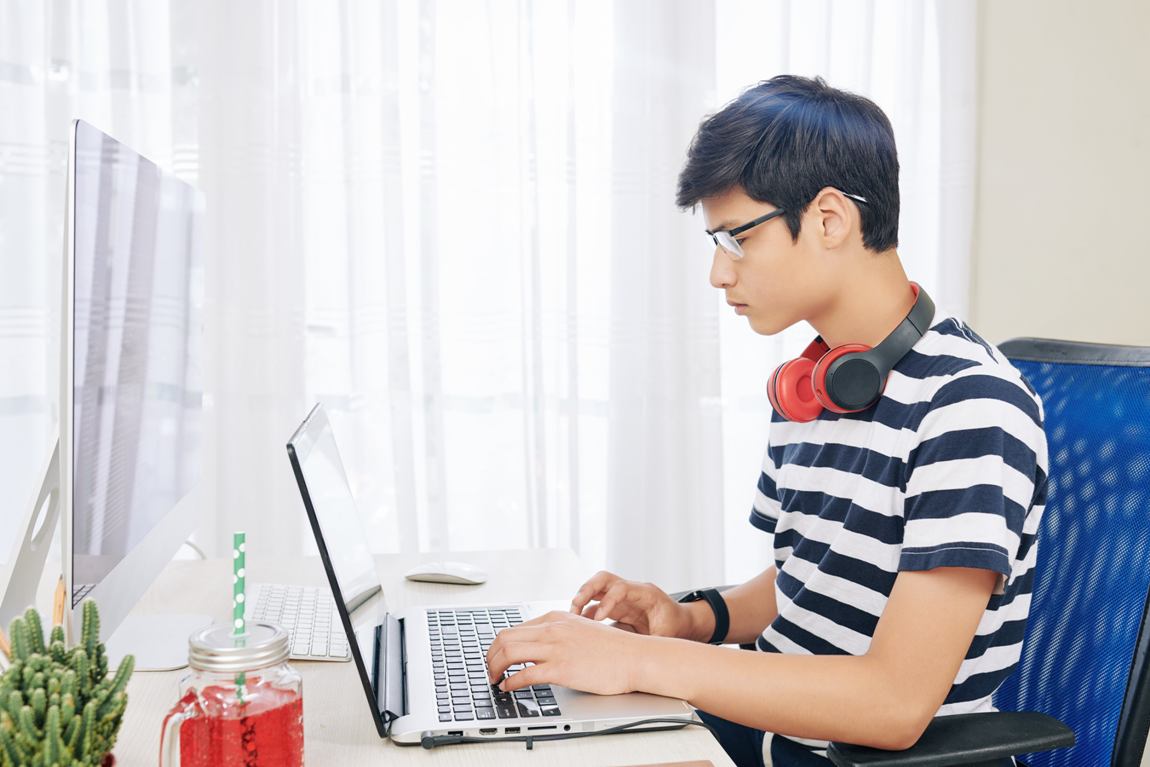 Reasons To Consider A Digital Internship
Digital Internships have been highly in demand among young professionals looking to gain relevant skills with valuable work experience. First, let us know what a Digital Internship is.

A Digital Internship is an outstanding means of gaining real-world experience. It provides individuals with the opportunity to hold a position on a temporary basis that directly relates to their desired field. With the continuation of the increasing popularity of online education, employers have also been inclined towards technology to look for the more effective and modern technique of improving the internship process. This is where the demand for Digital Internships gets started.

Digital Internships are more or like traditional on-site internships. The only difference is that digital interns complete their internship program-related work remotely and submitting projects or assignments, and performing duties over the Internet. Digital internships offer a vast variety of benefits that make them a feasible option to traditional internships, resulting in the increased popularity of Digital internships.

The best part of opting for a digital internship is that it completely removes any geographical or physical restrictions which enable individuals to grab far located opportunities. Digital Internships even provide several career paths to work with burgeoning industries where you can explore real-world experiences. Unlike on-site internships where interns have to be present during office working hours, digital internships enable individuals to work at whatever they like and whenever they like.

During on-site internships, interns have to give their complete time to concentrate on company-related tasks, due to which they cannot get time to study. While in digital internships, interns can make it possible to both study and work at the same time. So, those who lack enough time to study and work can definitely go for a Digital Internship where they can work in flexible hours.

Digital Internships enable you to work remotely, which is a great way to develop and improve your internet-related skills, including digital communication, research, and knowledge of applications and platforms. Knowing about how the internet works is an extremely important skill from a career point of view, not only when it comes to building your resume but also when finding that all-important first job. Besides, individuals doing digital internships should be highly motivated and well-organized and must possess the ability to perform their tasks under provided deadlines without constantly asking for assistance. Therefore, the digital internship is an ideal way to make individuals responsible candidates by making them future-ready and providing a diverse set of skills that are of high value in the corporate field.

Apparently, working in an office might create distractions sometimes that prevent you from finishing your assigned duties or tasks. Moreover, distant working helps you to avoid all the petty office politics and enables you to focus on what really matters, i.e. getting your work done. Instead of getting trapped in the provoking conversations of your co-workers, you can relax in the relative comfort of your home or wherever you want to work and concentrate fully on completing your task.

However, learning office etiquette is certainly a crucial skill to have in your career toolkit, but in an increasingly digital workplace, employers are much more focused on your ability to get tasks completed.

Digital Internships continue to grow in popularity because of the benefits and opportunities associated with them, including internet literacy, the ability to work independently, etc. You can gain valuable skills and experience after completing the Digital Internship Program.