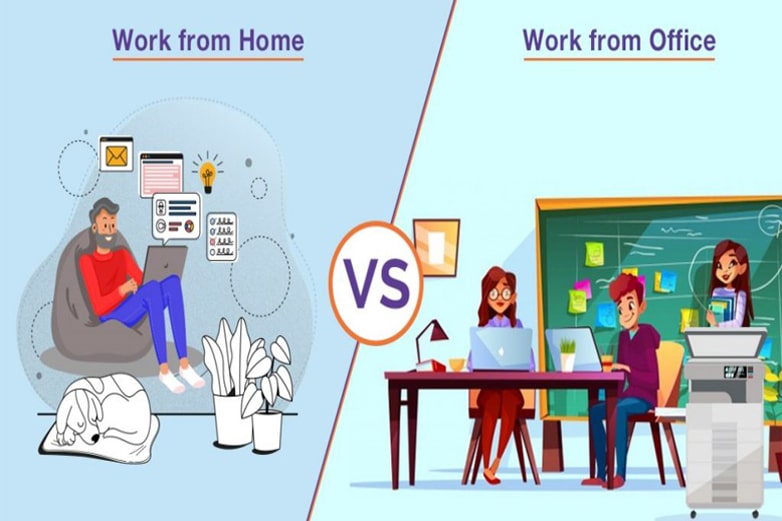 How Working Digitally Can Be More Productive Than Working In-person
While surfing the internet, we usually find images of employees sleeping on couches, watching television besides working. However, this trope inevitably leads to employers envisioning worst-case scenarios as who knows what they are working on exactly?

On the contrary, it has been found that digital work can actually result in more productivity. Digital working employees tend to take shorter breaks, log longer hours, and find it less distracting than working in an office. Moreover, work from home is beneficial not only to the mental health of the employees but also to the financial matters of the employers, causing them to save more as their workforce goes remote.

Advantages of a digital personnel

Due to the global health crisis, the trend of digital internships has increased to a great extent. Moreover, employees have also started demanding it as it saves them a lot of time and cost. Let us consider how remote work increases workplace productivity.

Reduced travel time
It has been found that most individuals quit their jobs because of travelling issues as travelling consumes a lot of time and energy, leading to a decrease in job satisfaction. Moreover, even if a short commute is eliminated, it can result in more time spent working, as each extra minute spent commuting results in decreased job and leisure satisfaction. Therefore, instead of being stuck in traffic or waiting for appropriate conveyance to travel, many remote employees end up starting earlier, feeling less stress.

Improved flexibility
Most employers are of the view that employees working digitally will spend more time in their personal life than working. However, this is a misconception. If employees have the flexibility or freedom to start their work earlier and take frequent breaks as and when they need, they are less likely to spend time on personal matters and less likely to feel exhausted by working.

Larger Talent Pool
Many talented candidates living far away cannot be hired because of commute issues. However, if you allow remote work, great candidates even from different corners of the world can also be hired. It is not always necessary that a candidate with specific expertise or a candidate who thinks out of the box would stay in the same city where your company exists. You may find him in some other state or country. At that time, it is helpful to have access to a larger talent pool that helps in increasing diversity within your company as you will see the number and quality of candidates increase as you can cast a wider net.

More productivity with less micromanagement
Every manager ends up micromanaging his team member's work. While in the office, employees feel more pressure in the working environment, making them less productive. On the other hand, remote workers, even in the absence of a boss or co-workers and even after taking longer breaks, resulting in more productivity.

Fewer distractions
Employees working in an office are likely to be less productive with decreased quality of work as they are found to be more distracted by their surroundings. However, remote employees are found to be less distracted by their work-from-home environments, resulting in them focusing more on their work.

Increase in satisfaction
As remote employees are not bound to travel, they work in flexibility with less micromanagement and fewer distractions, they no wonder are found happier in their jobs than those working in an office. Considering this fact, more than 85% of individuals are planning to work remotely for the rest of their careers.

Keeping digital employees connected
Since remote work benefits both employers and employees, it is essential to maintain a good connection among the team members. It is crucial to give feedback to remote employees to make them know where they stand in their roles. Apart from this, maintaining company traditions with a remote workforce such as celebrating employee birthdays or significant company events, either through video meetings or through a communication tool also play a vital role in connecting the digital employees.

Hence, maintaining a well-structured team is very much important to make the employees feel connected no matter where they are working from. Indian0 offers Digital Internship Programs, where you will be privileged to work on your own, under your supervision, learning skills, and making a well-established career.