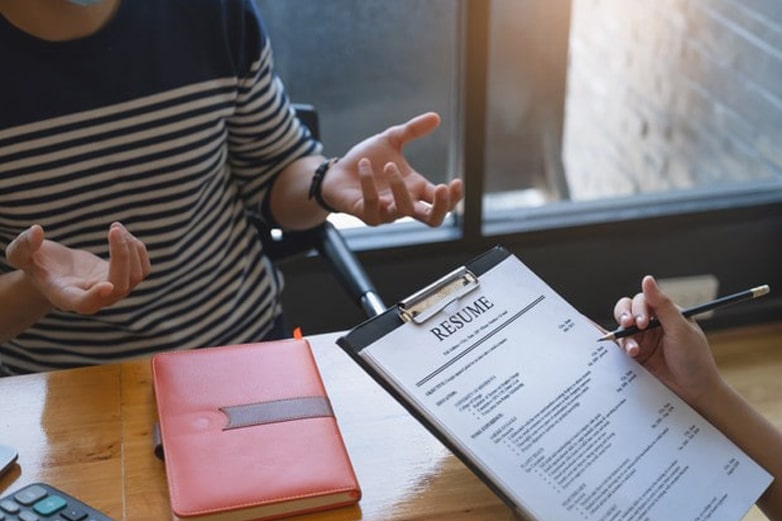 Common Mistakes You Should Avoid While Drafting A Resume
A resume is nothing but your primary marketing document, the contents of which may help the hiring manager decide whether you are the right candidate for an internship or not. It holds a great deal of importance when obtaining your dream internship. Therefore, if you are a student with limited work experience and knowledge, you should professionally draft your resume to stand out among other candidates and impress the recruiters. However, an imperfectly created resume can sink your career no matter how many skills you possess. Hence, drafting an effective resume to get an excellent internship opportunity is a must, where you need to avoid common resume mistakes.

Let us have a look at some common mistakes that students make while drafting a resume. If you find any of these mistakes in your digital resume it is highly advisable to improve them.

Not submitting a personalized but same resume
It is one of the most common mistakes made by a lot of students. Most students think that they need only one resume to apply for various internships. As a result, they draft a generic resume and apply for numerous digital internship in their desired field. So, before applying for an internship, make sure to revamp the resume according to the job requirement, as it will vary from subject to subject and field to field which will definitely work in your favor.

Adding too much information
Always have a concise resume that will give a clear picture to the recruiter of what you have done and how you can contribute to the required position because adding too much information to a resume will do nothing but irritate the recruiter. However, mention what you have achieved and accomplished, along with details about your career or education in the resume. Remember, a longer resume is more likely to sway them off.

Unable to provide a well-structured resume
A disorganized resume may look cruel to your application as it can confuse the recruiter and provide no direction of flow. A well-structured resume will provide a pathway and will urge you to go through the entire resume. A resume should be well-organized, where you should start with credentials and slowly move on to experience and projects that give the reader a chance to skim thoroughly and make mental notes.

Providing irrelevant or unrelated information
The information you provide in your resume should be relevant to the job or internship you are applying for. For example, if you apply for a marketing internship, providing information about your engineering research projects will be considered irrelevant information. However, if you want to apply for something different from your field of study, you need to extract some significant features of your previous work and put them in your resume. Let us take the former example of marketing engineering research projects. You can write about the experience of what you have learned about teamwork by being a part of that team. Therefore, you must analyze to extract and put relevant information in the resume and avoid irrelevant ones.

Not providing proper communication details
Students sometimes forget to provide vital communication or contact information in the form of phone numbers and email addresses on their resumes, which sometimes costs them a good opportunity as the recruiter fails to contact them due to the absence of such information. Therefore, always make sure to put your contact number and email address in the resume, or you can even include the URL to your LinkedIn profile so that the recruiter can contact you to follow up.

Fails to proofread resume
Most of the time, students draft a generic resume, where they feel it unnecessary to recheck the contents. Make sure to double-check your resume and if found an error, get it corrected before submitting the same as proofreading can prevent you from getting embarrassed.

Hence, draft an optimized resume to improve your chances of getting your dream internship. Moreover, do not try to ruin the possibility of getting the best opportunities by repeating the same mistakes in your resume. Avoid these mistakes while drafting your resume and enhance your professionalism.