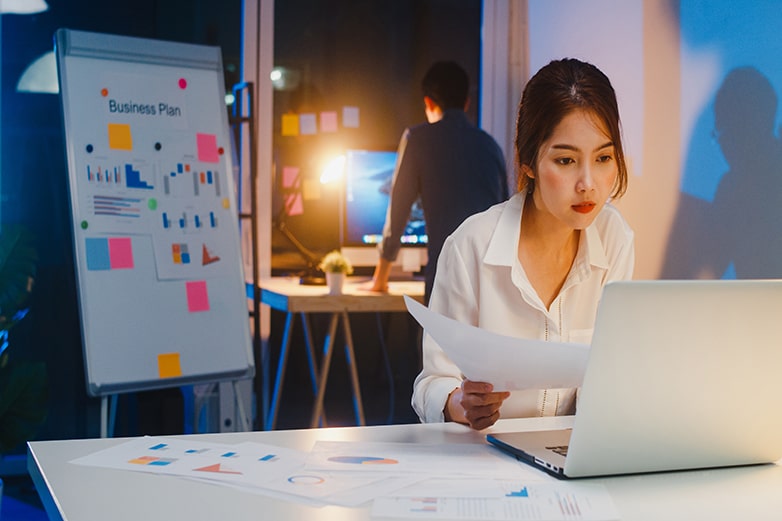 Skills, Every Hr Executive Needs
In order to get success in the HR profession, one needs different skills, more or less, to work well. Most people think that being a Human Resource professional is quite an easy task, as the work of an HR revolves around recruiting and firing. However, they must know that the tasks of an HR professional start beyond the two. The HR professionals are considered responsible for keeping overall track of the company employees and many more. Therefore, being in the HR profession is like walking on eggshells. To be a potential HR executive for a company, one needs to develop several strong skills that are highly demanded in every organization. A few are mentioned below-

Communication Skills
The most important skill that a recruiter looks for in a candidate applying for the HR job role is communication skills. An appropriate communication skill enables an HR professional to build an effective link between the company and the employees working therein as an HR becomes a source of information for employees. The employees usually go to HR if they feel like asking anything. Therefore, HR must possess the ability to communicate well in several ways namely, written, oral in order to handle their queries and complaints efficiently.

Expertise in Administration
An HR professional must possess the skills to handle administrative tasks that involve keeping a record of employees' activities, like employee leave, absence, maintenance of their attendance, salary-related work, and many more.

Relevant knowledge of Human Resource Management
A fine knowledge of Human Resource Management is regarded as one of the trending skills in an HR professional that helps him understand the recruitment and selection process, data reporting, absence schemes, and other professional processes.

Advising skills
An HR professional must possess the skills to advise the other professionals of an organization, including employees, senior managers, on personnel issues, like operational ones, in order to benefit the business.

Leadership and Coaching skills
An HR professional requires leadership and coaching skills in order to train people by providing relevant official information, resolving conflict issues, assisting front-line managers with issues related to employees.

Observation skills
An HR professional must possess observation skills that really become helpful during the recruitment and selection process. It really requires a great sense of observation power while interviewing to explore which candidate can benefit the company and then picking out the best candidate from among a large number of candidates.

Having knowledge of Human Resource Information Systems
Human Resource Information Systems are correlated to Human Resource Management where relevant information related to hiring, payroll, incentives, performance evaluation, etc., of the employees and others working in an organization are registered. Many organizations guide how to function HRIS during HR skills training. In addition, larger companies usually use standard providers such as SAP or Oracle, while smaller companies work with smaller providers.

The above-mentioned are some of the vital HR skills, which HR executives must remain aware of. In order to prove yourself as a top performer, you need to continuously work on improving your skills, which can lead you to do better in the organization than before.

Apply for an online HR internship today and explore the real-working world. For more information about Indian0, visit the website.