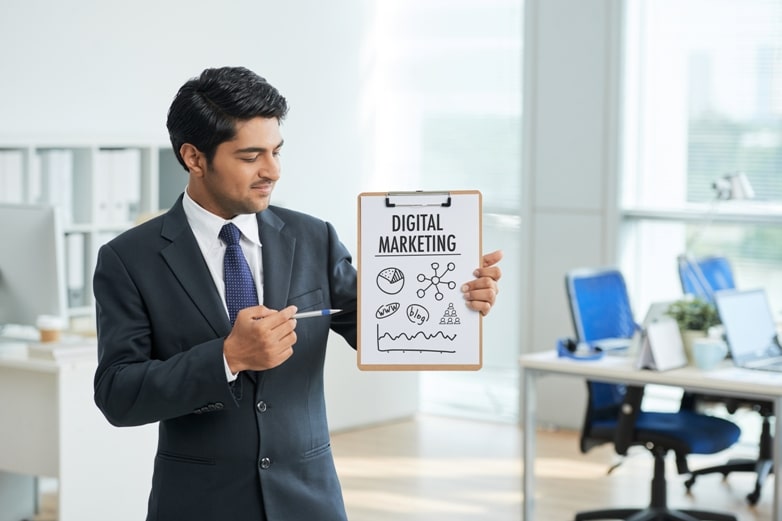 Know The Importance Of Digital Marketing Internship
Have you ever heard about social media marketing, organic search, SEM, SEO, and their differences?

Well, if not, then it is the right time to gain information regarding the above-mentioned digital marketing terms and improve your existing skill set. These digital marketing terms have completely replaced the traditional methods of marketing, revamping the marketing activities. However, in order to have some knowledge of these terms, it is beneficial to go for the digital marketing internship program.

Digital marketing is a high rising field, attracting enormous people from all walks of life. The digital world is developing to a great extent, which has ultimately increased the demand for individuals possessing digital marketing skills. That is why several institutes are offering digital marketing training courses or internship programs worldwide. However, before starting your career in digital marketing, it is advisable to enter a digital marketing internship program to gain hands-on experience in real work.

Well, why is it required to do an internship in digital marketing before a full-time job? Because it enables individuals to get an idea of the immense career opportunities under the direct supervision of experts.

Furthermore, with the huge career opportunities in the digital marketing field, it is seen that even working professionals who are still working in the digital marketing field, including social media marketers, content marketers, etc., are enrolling themselves in the digital marketing internship program. The main reason behind this is that they want to improve their knowledge and hone their skills in digital marketing, alongside learning new skills related to the field, such as Search Engine Optimization, Inbound Marketing, Email Marketing, and many more, required for their career growth.

Therefore, every student, who wants to build up a career in digital marketing, first enrolls in an internship program in order to develop some crucial skills by working in the real-working world that would benefit him in the long run.

An individual can attain expertise during job practices and tasks; however, no matter how much you learn, it always seems less in the corporate world. Therefore, enrolling in an internship program can help you acquire knowledge directly from experts, which enables you to remain up-to-date with the latest happenings and trends in the domain of your interest.

Nevertheless, learning digital marketing may bring various career opportunities, provided you have a creative mind and can think out of the box. Besides learning different ways to promote several types of products and services, running marketing campaigns, and more, a digital marketing internship enables you to attain insights on various techniques, tools, and tips that will make you stand out among the crowd.

Enroll yourself in a Digital Marketing Internship Program today and experience the real working world. To know more about Indian0, visit the website.