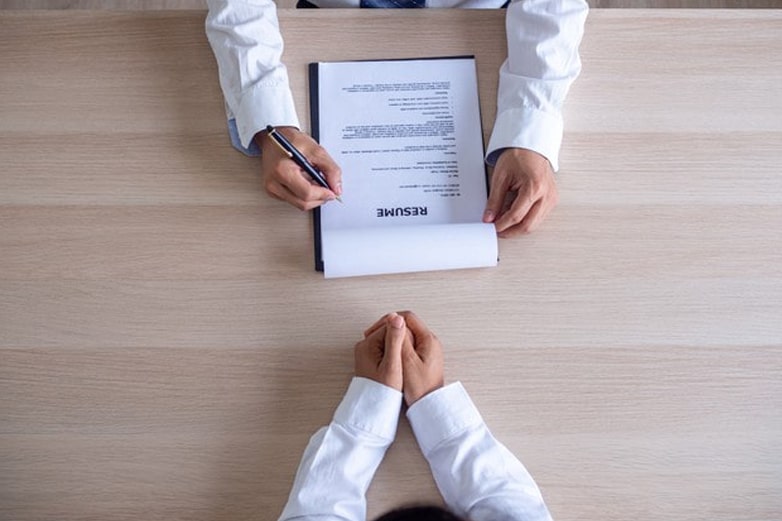 How To Create A Winning Resume
A resume plays the most crucial role in deciding your job possibility in the highly competitive job market worldwide. The digital portfolio was entirely different a decade ago in terms of presentation. Earlier, nobody was much concerned about the presentation of the resume, such as its writing pattern, characteristics, etc. However, in today's job market, where most HR personnel are getting swamped with numerous resumes, an effective and properly presented resume is all you need to make you noticeable in the eyesight of the recruiter.

With the continuous changes in technology, many processes have completely transformed or become outdated. One such process is the process of applying for a job. Those days are gone when you used to go for the interview personally to your desired workplace carrying a printed resume, in which you try to fit all your details, including your education, skills, experience, strengths, etc. in one page.

Considering the fact that your journey to constantly acquire new skills, qualifications or achievements goes on, you need a resume that can be updated and shared anywhere, any time. Having a well-designed online resume can convey your personality way better than those outdated printed resumes, which sometimes lacks a clear message to the recruiters about your seriousness towards your career.

In order to get yourself successfully going on your professional path, we have broken down a few tips to help you create your winning resume:

Customize it to the position you apply for
Every recruiter specifies job descriptions and requirements for the kind of candidate he is looking for. Therefore, crafting a general resume and using it to apply for different job positions will be a mistake as it will show a lack of effort. It will create a high chance of getting your resume brushed off as quickly as you submit it. Thus, before going to apply for any job, make sure to read the job descriptions and requirements carefully and pay close attention to the keywords mentioned therein, making sure that you possess those qualities, and then make appropriate changes that can make a good impression on the recruiter. Your efforts to craft a winning resume can convince the recruiter that you are interested in the position, and you have gone through research about it and that you are the right candidate to fill the position.

Write as much brief as you can
A winning resume is one where all the essential information is crafted compactly and to the point. If you include too much irrelevant information and write long paragraphs describing yourself, it will do nothing but irritate the recruiter to reject you at once. Try to elaborate some of your information in bullet points as it becomes easier for the hiring manager to collect all the necessary information from those mentioned points. Therefore, whenever you are supposed to craft a resume, entail all the information in a way, making sure to keep readability in mind.

Professional looking resume
What do you mean by a resume looking professional? Well, it means that while mentioning your details in a resume, always keep in mind that you are applying for a job position and not for anything else where too many personal details are needed. Hence, try to avoid filling in irrelevant information and try to make the resume as simple and easy to understand as possible as it can enhance your chances of getting hired. Moreover, some industries and recruiters are fine with designing the resume as per the candidate's choice. In that case, you can apply various designs on the resume, including different font styles and layouts to grab the attention of the recruiter as most of the resumes will be found of similar kinds. There may be a few candidates who are much into designing their resumes in a way different from others.

Emphasize achievements
At times, people tend to explain their job descriptions related to their past job position instead of explaining what they have achieved or what knowledge they have gained from their experience. Try to explain these achievements clearly to make the recruiter believe that you are an ideal choice for the concerned position. Apart from this, do not forget to provide relevant experience letters or certificates of your past achievements to the recruiter. In this way, you can craft a winning resume that will ultimately convince the recruiter that it will be beneficial to hire you to the company as your main motive is to impress the recruiter.

Necessity of a cover letter
A cover letter attached to a resume plays a vital role in describing your content in detail. It is not about mentioning your achievements always, but sometimes it is necessary to highlight your past mistakes and your abilities to rectify those mistakes and the way you dealt with several problems. It will imply your genuineness to the recruiter and he will be impressed more by your truthfulness. While applying for a job, it is your foremost duty to convince the recruiter that you are the perfect match for the position and you, with the help of your experience and skills, will be an asset to the company. A recruiter notices everything in a candidate's resume in order to select the best-suited candidate for the company, and he can even reject your application if there will be no cover letter attached to your resume. So, make sure to craft a resume to grab the position.

Indian0 enables you to create a stunning resume online with the help of its flagship product, Digital Portfolio. Indian0 allows you to manage your complete profile, filling in all the details concerning your personal, academic, and professional information in a Digital Portfolio which is highly secured and can be updated, accessed, and shared anywhere using any device. Indian0 is all concerned about giving an edge to your career by redesigning your resume digitally in a way that not only helps you to track your achievements and efforts but also attracts the recruiter making you stand out from the crowd.