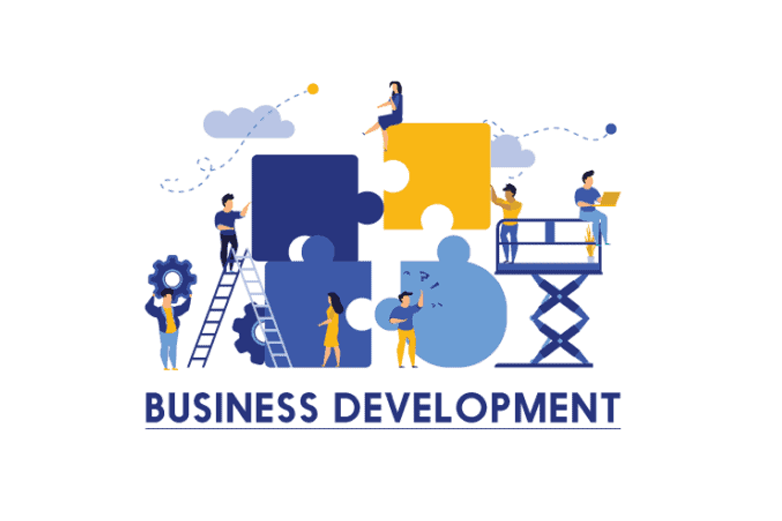 Business Development – Trending Work Profile
Business Development is the art of embracing business with the best ideas, initiatives, tasks, campaigns, activities that work best for the betterment of an organisation. The role of Business Developer extends from all departments including sales, marketing, manufacturing, human resources, accounting, finance, product development. Business Development is creating a long-term market value to a business and how to recognize, look after and earn a customer trust and procure the end user.

This profile will help you to enhance your ability to interact with customers and nurture your leadership skills. The person will directly or indirectly boost a company's sales and develop a strong database by interacting with people. The first and foremost step of learning is to understand the market trend, analyse the situation and then make strategies to achieve the goals.

The skillset of a Business Developer is quite vast in terms of information one possesses to the new and improved method of business techniques he can acquire which helps in growth and development of the organisation. The big companies in the market are already working with unique ideas which no one could have dreamt of earlier, and if we talk about the young talents we have now they are even more capable of thinking and implementing unique and unmatched ideas. A person who has to possess strong communication skills can easily conquer the corporate World and attain desired heights.

Digital Internship in Business Development – Need of an Hour

Digital learning is technology-based learning. Indian0 offers a platform for smart and aspiring young talents who want to get ready to enter the corporate world. They can learn and enhance their skills by Work from Home Remote Internship in Business Development. The Internship programme builds a gap from orthodox techniques of learning to real-world solutions that a person faces in everyday life. Learning will bring out the best in you as a person and teaches you to gain confidence. The internship enhances your skills and motivates you to outshine others. With the desire to learn, the internship provides the opportunity to excel in any department.